More Photoshop tutorials – this time an Andy Warhol thing with a silk-screen effect. This thing is called a Draco, ancient Dacians (a people that lived in present-day Romania) used them to scare the bejesus out of the Romans.
I also did one with an old map overlay because why not: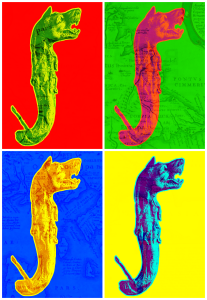 All the material I used in this is creative commons/public domain.