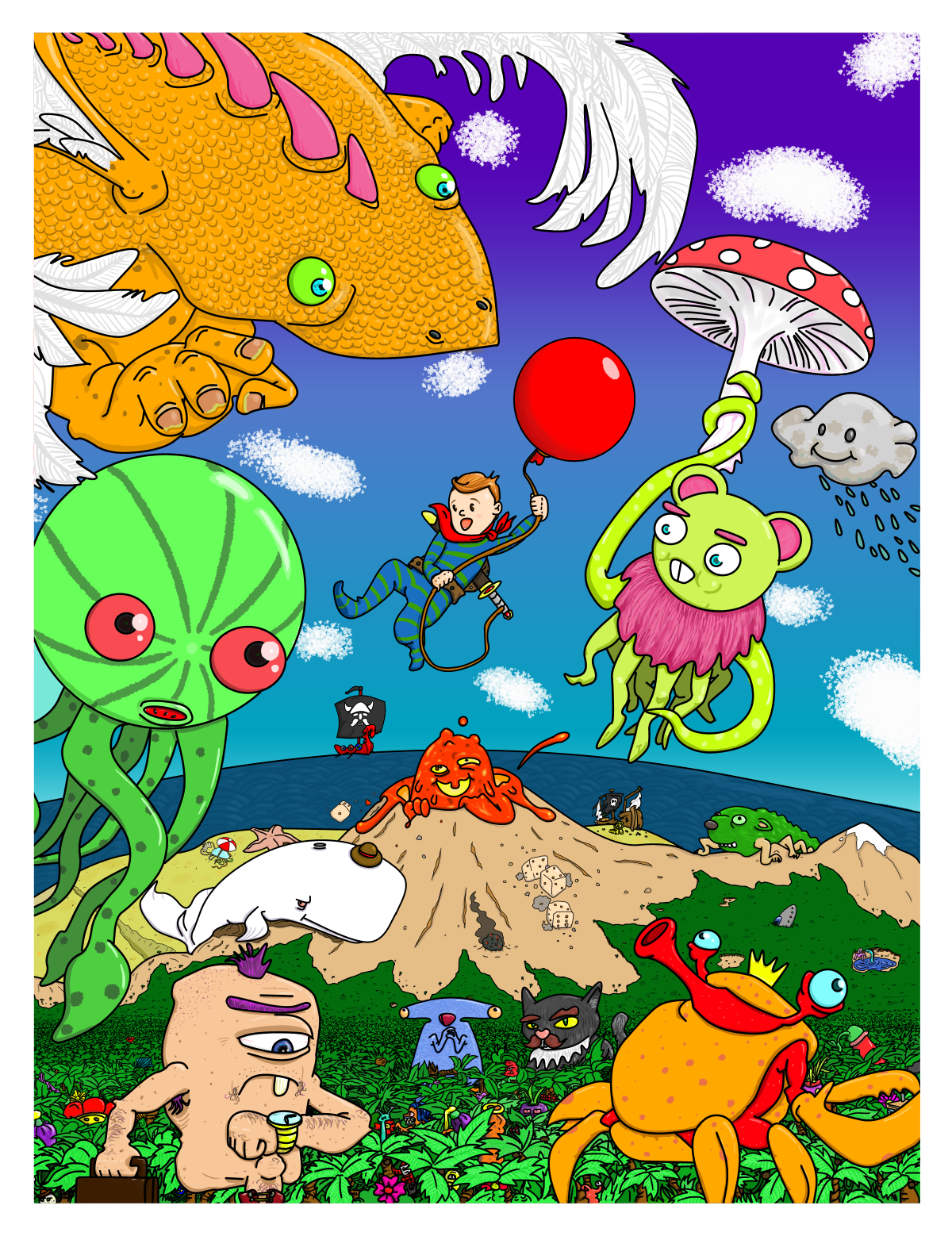 Monster Island
was my first attempt at a few things – drawing something relatively friendly, drawing a large image for printing, using Manga Studio 5 and using my graphics tablet properly.
My son needed a bright, colourful thing in his room and I wanted him to have something personal from me. I wasn't sure what kind of image he'd like. Usually I draw terrifying things so something cutesy was out of the question. Moderately threatening monsters were the answer.
I wanted to do something with clean and controlled lines so I used the ruler tool of Manga Studio 5 extensively – probably too extensively in retrospect. It lets you draw straight and curved lines that you can follow like you would a ruler – however because I wasn't varying the line width it was probably a waste of time. I sketched out most of the picture and put down ruler lines over the sketches, then drew in the monsters and background elements using the pen tools. By the end of the project I had gotten a lot better at controlling the tablet freehand.
In the end I learned a lot working on this and the finished product is hanging in my son's room, where he still points and sometimes yells at it when he sees it.