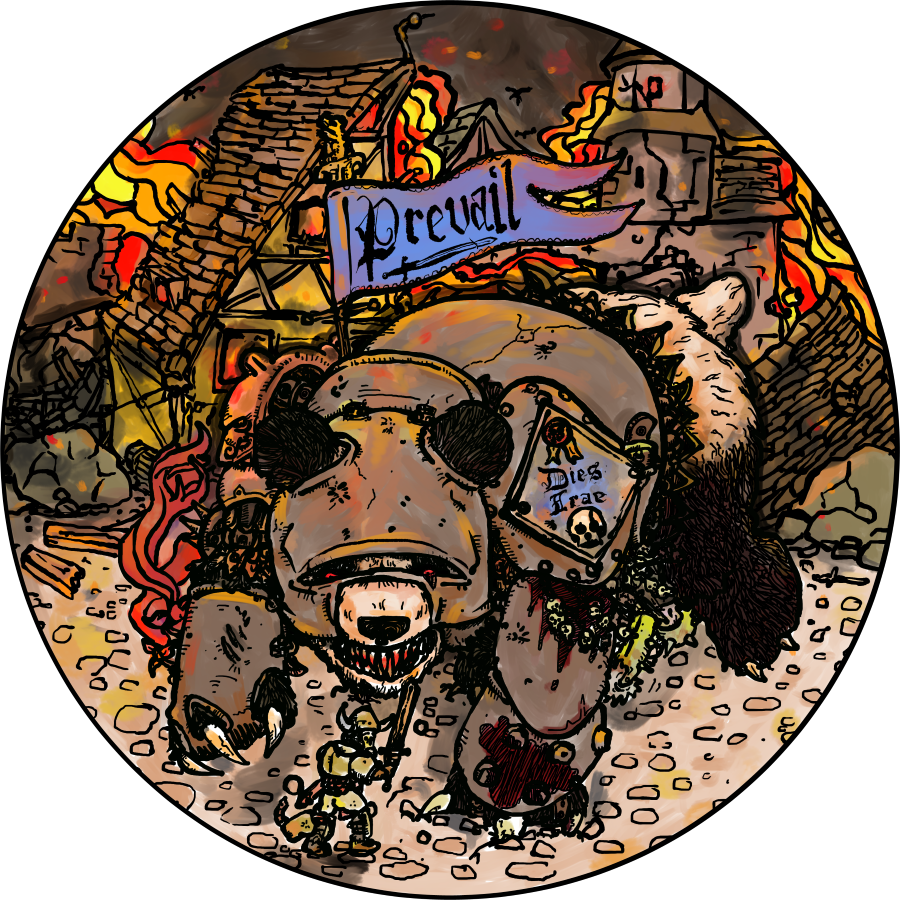 WRATH PANDA
was based off deranged mid-sleep ramblings overhead by a friend. He asked me to draw a huge armoured battle panda with an erection genociding humanity. After a reasonably short design process the Wrath Panda was ready to be placed on some t-shirts.
WRATH PANDA Baby
was a quick design based off the wish some people expressed to put the horrible bear on their children. It goes better with bright colours and random objects like pillows than the other designs.
MAXIMUM WRATH PANDA
is the final part of the Wrath Panda series. I more or less just did what I wanted with this one and this is the result : a t-shirt so repellent I wonder if even the most horrible person can wear it in public.

WRATH PANDA shirts
are available to buy online at:
Unattributed Testimonials
"That artwork is hilariously brutal"
"The erection was sidelined due to artistic concerns."